Holy Week begins on Palm Sunday and this year we welcome our wonderful Bishop Jan to kick Holy Week off with us at our Palm Sunday 

Procession.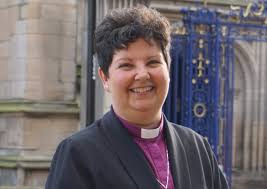 This year we are linking in to the online materials 40acts, its not too late to take part so click on this link to see how you can change your life this Holy Week:
link to 40acts
We've different events through Holy Week and Easter Weekend to take part in from quiet meditations to an Easter Egg Hunt.
   
Click on the link for dates and times:
Holy Week and Easter

You're welcome to join in any of our Holy Week and Easter events – if you've never been to church before then don't worry …  the biggest step is coming in through the door and you'll get a warm welcome…. noisy kids are especially welcome!!! On Easter Day there's lots for them to take part in throughout the worship both inside church and outside if the weather is good.
Our main services are normally what is called Eucharistic… that means we share blessed or consecrated bread and wine.  Everybody is welcome to take part, the bread is always gluten free and there is always alcohol free wine.  What we cannot guarantee are chocolate free Easter eggs .. though just tell a welcomer if you or your children are lactose intolerant and we'll make sure nobody is left out.